Sustainable
We only have one nature – OUR nature
By setting your tank up with reef ceramics by RiffSystem you can make a valuable contribution to the protection of coral reef systems all over the world.
It is not about WHAT you do, but HOW you do it.
We attach great importance to using local brands and products during our production process and purchase all our materials from Germany. We oblige to the principle of sustainability whereever and whenever possible; from the production process to the packaging material, which we also produce from recycled cardboard packaging.
---
Close to nature
Shaping and visual appearance
Our reef ceramics can easily match natural coral reefs from the ocean.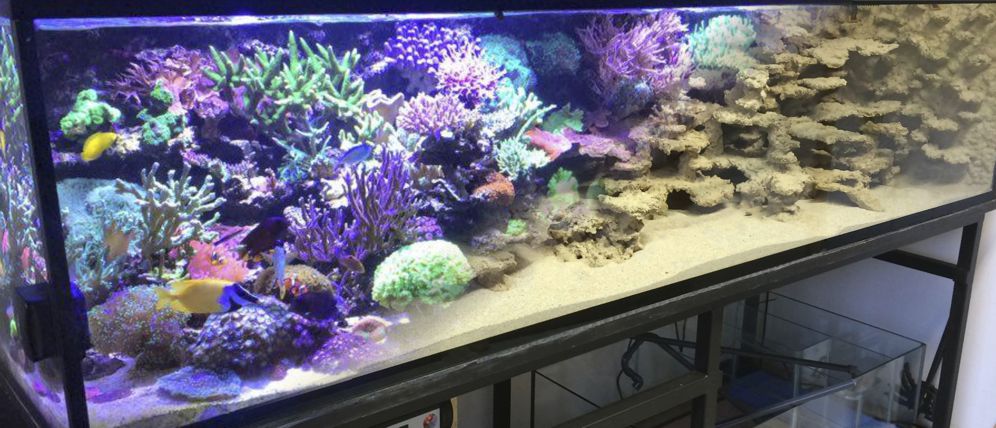 After only a few weeks, the ceramics are so overgrown with calcareous algae that only the unconstrained set-up and the nutrient-poor analysis results of your water indicate an artificial reef. The difference can only be seen by the eyes of an expert.
---
Individual
No matter if nano or large-scale tank
Are you lookging for an individual approach to your tank set-up? We can provide that! Guaranteed!
No matter if nano or large-scale tank, we are looking forward to your project.
---
Containments – no, thank you!
First-class build quality and carefully chosen raw material prohibit our ceramics from emitting containments to your tank.
You have probably heard some of these things – "ceramics don't work", "introduction phases that take months", "permanent emttance of silicates, phosphates and containments", "ceramics only work in conjunction with living rocks".
After years of research and development we are able to correct ALL of those statements. These statements were made long ago – drastically said, the earth was probably still a disk back then 🙂
Every single one of the many hundred tanks that we were able to equip solely with RiffSystem reef ceramics can serve as proof for that. Pictures speak louder than words. You can find a small selection in our references.
A picture is not enough? RiffSystem reef ceramics are continuously analysed and tested by independent laboratories.